Contact Us:
info@eitek.orgWelcome to the official website of the Greek Institute for Building Technology and Science
Javascript must be enabled to continue!
News
Commission proposes new rules for consumer centred clean energy transition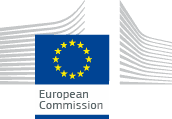 The European Commission today presents a package of measures to keep the European Union competitive as the clean energy transition is changing global energy markets.
The Commission wants the EU to lead the clean energy transition, not only adapt to it. For this reason the EU has committed to cut CO2 emissions by at least 40% by 2030 while modernising the EU's economy and delivering on jobs and growth for all European citizens. Today's proposals have three main goals: putting energy efficiency first, achieving global leadership in renewable energies and providing a fair deal for consumers.

Consumers are active and central players on the energy markets of the future. Consumers across the EU will in the future have a better choice of supply, access to reliable energy price comparison tools and the possibility to produce and sell their own electricity. Increased transparency and better regulation give more opportunities for civil society to become more involved in the energy system and respond to price signals. The package also contains a number of measures aimed at protecting the most vulnerable consumers.

Updated: 29-12-2016 01:05
---
Back