Contact Us:
info@eitek.orgWelcome to the official website of the Greek Institute for Building Technology and Science
Javascript must be enabled to continue!
Career Opportunities
Facility Management Specialist (Process and Quality Management)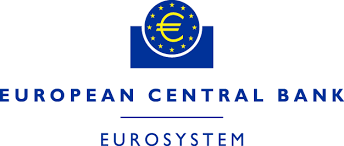 The Directorate General Administration (DG/A) of the European Central Bank (ECB) is seeking applicants for the position of Facility Management Specialist (process and quality management) in the Corporate Real Estate Management (CREM) Section in the Premises Division.
The CREM Section is responsible for providing all owner, landlord and tenant services, including the planning of the ECB's medium-term spatial requirements and space management. It also manages procurement initiatives and lease and service contracts. Furthermore, the Section oversees facility management (FM) processes and FM quality management tasks such as maintaining and optimising processes across premises division within DG/A.
The successful applicant will be entrusted with the following main tasks:
ensuring consistently high quality DG/A services for all business units and end users/members of staff;
continually maintaining, reviewing and updating the Division's FM concept and the related FM process handbook;
extending and upgrading the existing Facility Management Concept and FM Process Handbook with additional and/or alternative processes and sub-processes, involving preparing documentation and carrying out quality management and control;
supporting the implementation of DG/A-wide quality management measures and processes, e.g. projects identified in the current drive for excellence in accordance with the European Foundation for Quality Management (EFQM) Excellence Model;
continually reviewing and further improving the Division's process landscape and actively contributing to implementation of the EFQM Excellence Model;
designing, coordinating, launching, supervising and monitoring quality management-related training and activities, and accommodating, satisfying and verifying EFQM Excellence Model requirements;
supporting the project team in developing a standard improvement process as a part of EFQM Excellence Model implementation;
coordinating and supervising project activities for the finalisation of such a standard improvement process;
identifying and successfully incorporating continuous improvement measures for determining, calculating and monitoring key performance indicators and service level agreements;
continuously monitoring FM process and quality management-related key performance indicators and service level agreements;
providing administrative support to the Division's experts and/or specialists by writing procedural specifications (e.g. standard operating procedures) and drafting new processes;
addressing, compiling, assigning, issuing and supplying documentation concerning decision-making topics;
reporting to sectional, divisional and senior management, both orally and in writing.
Qualifications and experience:
Applicants must have the following knowledge and competencies:
a bachelor's degree, ideally in the field of the "built environment" (e.g. architecture, engineering, surveying, etc.) or another relevant field, or alternatively a relevant professional qualification combined with six years of relevant experience;
ideally, and in addition, four or more years of professional experience working as an FM specialist in an administrative and/or commercial high-rise/centre/facility management setting (total size around 50,000 m²) with highly qualified staff, supporting service and technical operation-related FM tasks and processes;
four or more years of experience in the field of process and quality management would be an asset;
experience in one or more of the following fields would be a distinct asset: (i) reviewing and improving FM processes and services; (ii) implementing a total quality management system such as the EFQM Excellence Model; (iii) providing services related to FM operations, maintenance, monitoring, supervision, change management, key performance indicator dashboards, organisation and documentation; and (iv) coordinating staff and project teams, providing feedback and reporting to senior management;
sound knowledge of relevant building and facility management laws and regulations, including technical standards;
ideally, sound knowledge and experience of German regulations (e.g. BGB, BauGB, VOB, VOL, HOAI, DIN, etc.) with regard to FM-related services, as well as of EU directives and international regulations;
experience in drafting memoranda, reports and assessments, for both technical and non-technical audiences, would be a distinct advantage;
experience in supporting the development and implementation of policies, ideally related to processes in real estate, FM or construction management;
an advanced command of English, with particular knowledge of FM service-related technical terms;
an advanced command of German, with particular knowledge of FM service-related technical terms;
ideally, working knowledge of MS Office, in particular Word, Excel and PowerPoint;
ideally, knowledge of document management systems such as OpenText Livelink;
working knowledge of computer-aided facility management systems (e.g. Planon) would be an asset.
Competencies:
The successful candidate will have the following behavioural competencies:
examines issues critically and adopts relevant approaches geared towards successful business solutions;
is able to breaks things down into their constituent parts to determine cause and effect relationships;
supports policies from their conceptual stage to their practical implementation;
simplifies complex processes, increasing the speed and/or quality of output;
identifies the essential elements of a process and applies sound judgement when collating results;
communicates ideas in an effective manner, ensuring mutual comprehension; has sound representational and presentation skills, including a clear aptitude for presenting information in non-technical terms;
improves service in response to feedback and has established methods for improving quality;
shares information and supports multinational team members in the achievement of common goals;
takes the initiative in improving policies, processes, products and decisions.
Further Information:
To further enhance the diversity of its workforce, the ECB particularly encourages applications from female candidates.
Fixed-term contract until 31 December 2018, which may be extended subject to individual performance and organisational needs.
The selection committee may place suitable candidates on a reserve list, from which candidates may be appointed to similar positions in the same or another business area. It may also be decided to fill the position(s) advertised in this vacancy notice with a suitable candidate or candidates from the reserve list resulting from a recruitment procedure for a similar position. Candidates will be informed accordingly if this happens.
How to apply:
Applications are to be made in English and submitted using our online application form. An "Applicants' Guide" can be downloaded from our recruitment pages.
The recruitment process may include a pre-screening exercise, a written exercise, a presentation and interviews.
Further information on the ECB's conditions of employment for fixed-term positions can be found at http://www.ecb.europa.eu/careers/newcomers/fixed-term/html/index.en.html.
Applications are accepted from nationals of Member States of the European Union.
The requirements laid down in the vacancy notice must be met by the closing date for applications.
This vacancy notice may be used to fill the same position again, or similar positions, within 12 months of the selection decision.
You can apply here.

Updated: 01-12-2015 23:03
---
Back